Congrats to Matilde Eredia on her PhD defense!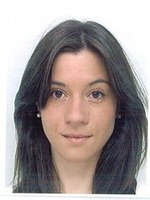 Congrats to Matilde Eredia who successfully defended her PhD thesis entitled "2D Materials: liquid-phase exfoliation and electronics applications" on May 24, 2019 in Strasbourg. Matilde Eredia worked on the project "Graphene solution exfoliation by conjugated polymers" under the supervision of Prof. Samorì (Université de Strasbourg) and Prof. Mülhaupt (Universität Freiburg).

We wish her all the best for her future!