Congrats to Nayana Tusamda Wakhloo on her PhD defense!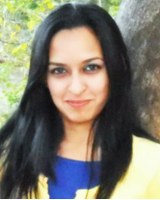 Congrats to Nayana Tusamda Wakhloo who successfully defended her PhD thesis entitled "Deformability of cancer cells on 3D microstructured surfaces" on 13.11.2018 in Mulhouse.

Nayana Tusamda Wakhloo worked on the project "Interactions between bio-systems and 3D micro-structured surfaces" under the supervision of Dr. Karine Anselme (Université de Mulhouse) and Prof. Jürgen Rühe (Universität Freiburg).

We wish her all the best for her future!