Congrats to Tristan Bourrel on his PhD defense!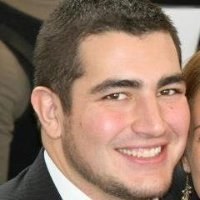 Congrats to Tristan Bourrel who successfully defended his PhD thesis entitled "Influence des longueurs internes sur la tenue mécanique d'un film anti-rayure" on 13.04.2017 in Strasbourg.

Tristan Bourrel worked as an associated member on the project "Influence of internal lengths on the scratch resistance of an anti-scratch film" under the supervision of Prof. Christian Gauthier (Université de Strasbourg) and Prof. Jürgen Rühe (Universität Freiburg).

We wish him all the best for his future!