Congrats to Charchit Kumar on his PhD defense!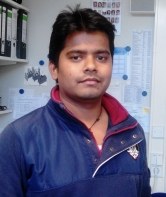 Congrats to Charchit Kumar who successfully defended his PhD thesis entitled "Quantitative and qualitative investigation of adhesion and friction on textured surfaces: inspiration from insect-plant interactions" on May 28, 2019 in Freiburg. Charchit Kumar worked on the project "Friction on textured surfaces: Inspiration from insect-plant interactions" under the supervision of Dr. Bohn, Prof. Speck (Universität Freiburg) and Prof. Le Houérou (Université de Strasbourg).

We wish him all the best for his future!