Congrats to Martin Gotthardt on his PhD defense!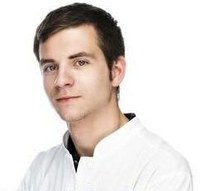 Congrats to Martin Gotthardt who successfully defended his PhD thesis entitled "Entwicklung und Charakterisierung von LAH4-L1-Peptid-Protamin-siRNA-Partikeln zum siRNA-Transport" on 22.09.2017 in Freiburg.

Martin Gotthardt worked as an associated member on the project "Development of a cell-specific drug delivery system for siRNA" under the supervision of Prof. Regine Süss (Universität Freiburg) and Prof. Burkhard Bechinger (Université de Strasbourg).

We wish him all the best for his future!