Congrats to Melanie Eichhorn on her PhD defense!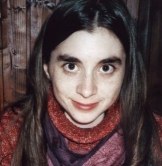 Congrats to Melanie Eichhorn who successfully defended her PhD thesis entitled "The interaction between biosystems and 3D-microstructured surfaces" on April 25, 2018 in Freiburg.

Melanie Eichhorn worked on Project C1/1 under the supervision of Prof. Jürgen Rühe (IMTEK Freiburg) and Dr. Karine Anselme (IS2M Mulhouse).

We wish her all the best for her future!