Congrats to Marcel Werner on his PhD defense!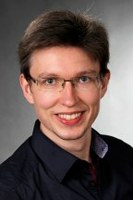 Congrats to Marcel Werner who successfully defended his PhD thesis entitled "Struktur und Dynamik kolloidaler Dispersionen mit entropisch attraktiver Wechselwirkung" on January 31, 2019 in Freiburg.

Marcel Werner worked on the project "Colloid stabilization by unattached polymers in solution - from hard walls to soft and sterically stabilized colloids" under the supervision of Prof. Eckhard Bartsch (Universität Freiburg) and Alexander Semenov (Université de Strasbourg).

We wish him all the best for his future!