Congrats to Amer Hamidi-Sakr on his PhD defense!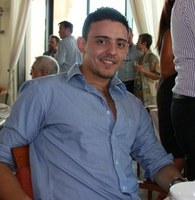 Congrats to Amer Hamidi-Sakr who successfully defended his PhD thesis entitled "Oriented Polythiophenes Thin Films : Correlations with Optical, Charge‐Transport and Thermoelectrical Properties" on 13.10.2017 in Strasbourg.

Amer Hamidi-Sakr worked as an associated member on the project "Orientation and epitaxy of conjugated polymers: towards better structure‐property correlations" under the supervision of Dr. Martin Brinkmann (Université de Strasbourg) and Dr. Michael Sommer (Universität Freiburg).
We wish him all the best for his future!