SoMaS Summer School 2017: General Information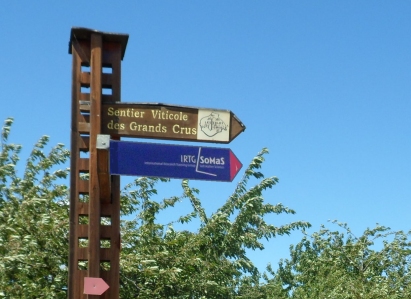 GENERAL INFORMATION
Duration
Begin: Sunday 2nd July (afternoon)
End: Friday 7th July (after lunch)

Location
Centre de Mittelwihr
16 rue du Bouxhof
68630 Mittelwihr, France
Tel: +33 (0)3 89 47 93 09
www.mittelwihr.com

Accomodation
All summer school students (i.e., PhD students, doctoral researchers, post docs and MSc students) will be housed in a double room in the Centre de Mittelwihr, Alsace, France.

Child care
We organize child care for participants' children up to 7 years.

Getting here
By plane
The closest airports are Strasbourg in France, Euro airport Basel/Mulhouse or Frankfurt in Germany. The most convenient airport to get to Mittelwihr is Strasbourg; however, Frankfurt and Basel have more international flights (but it will take you longer to get to Mittelwihr). From the airport you go to Colmar by train/bus and from there to Mittelwihr by bus/taxi (see below).

From Strasbourg airport take the shuttle train to Strasbourg city center (~10 min). From there take a train to Colmar (~every 30 min, travel time 30 min).

From Euro airport Basel/Mulhouse take the airport bus (line 50) to Bahnhof SBB (main train station Basel, ~20 min). From there take a train to Colmar (~every 30 min, travel time ~70 min).

From Frankfurt airport take the train to Colmar either via Offenburg/Strasbourg (see above) or via Basel (see above) (in total ~3-4 hours, 2-3 changes).

Shuttle bus
For all participants, we will organize a shuttle bus (free of charge) from Strasbourg and Freiburg to Mittelwihr and back at the start and end of the Summer School:
Sunday, July 2nd at 13.00h from Freiburg train station to Mittelwihr
at 13:30h from Strasbourg train station to Mittelwihr

Friday, July 7th at 14.30h from Mittelwihr to Freiburg and Strasbourg train station.

Shuttle busses do not operate on any other day, please use public transport/car if you intend to come later or leave earlier.
By train and bus
Strasbourg/Basel → train → Colmar → bus/taxi → Mittelwihr
From Strasbourg or Basel there are direct trains to Colmar.
From Freiburg you can take a train (S-Bahn) to Breisach and then the bus to Colmar.

In Colmar take the regular bus line 106 and get off at Mittelwihr Mairie (Mittelwihr town hall). From here it is 500 meters walking distance to the Centre de Mittelwihr.

Bus line 106 "Colmar – Route des Vins – Ribeauvillé"
Departure (Colmar-Train station)
7:00
7:40
11:10
12:10
14:10
16:10
17:10
18:10
19:10
Arrival (Mittelwihr-Mairie)
7:22
8:02
11:32
12:32
14:32
16:32
17:32
18:32
19:32
Departure (Mittelwihr-Mairie)
6:27
7:09
8:22
9:29
13:29
15:37
17:29
18:47
Arrival (Colmar-Train station)
6:50
7:35
8:45
9:55
13:55
16:00
17:55
19:10
No busses on Sunday
If the bus times don't fit your travel itinerary, please take a taxi from Colmar to Mittelwihr (~20 mins).

From Strasbourg: RN83 – Exit Ostheim - direction Beblenheim, Riquewihr
From Mulhouse: freeway A35 – Exit Bennwihr, Kaysersberg
From Freiburg: via B31 and A5 to Breisach, D415 to Colmar, A35 direction Nancy/Strasbourg/Colmar-Nord – Exit 23 (Bennwihr, Houssen), then take D83 and D4 (direction Kaysersberg) to Mittelwihr